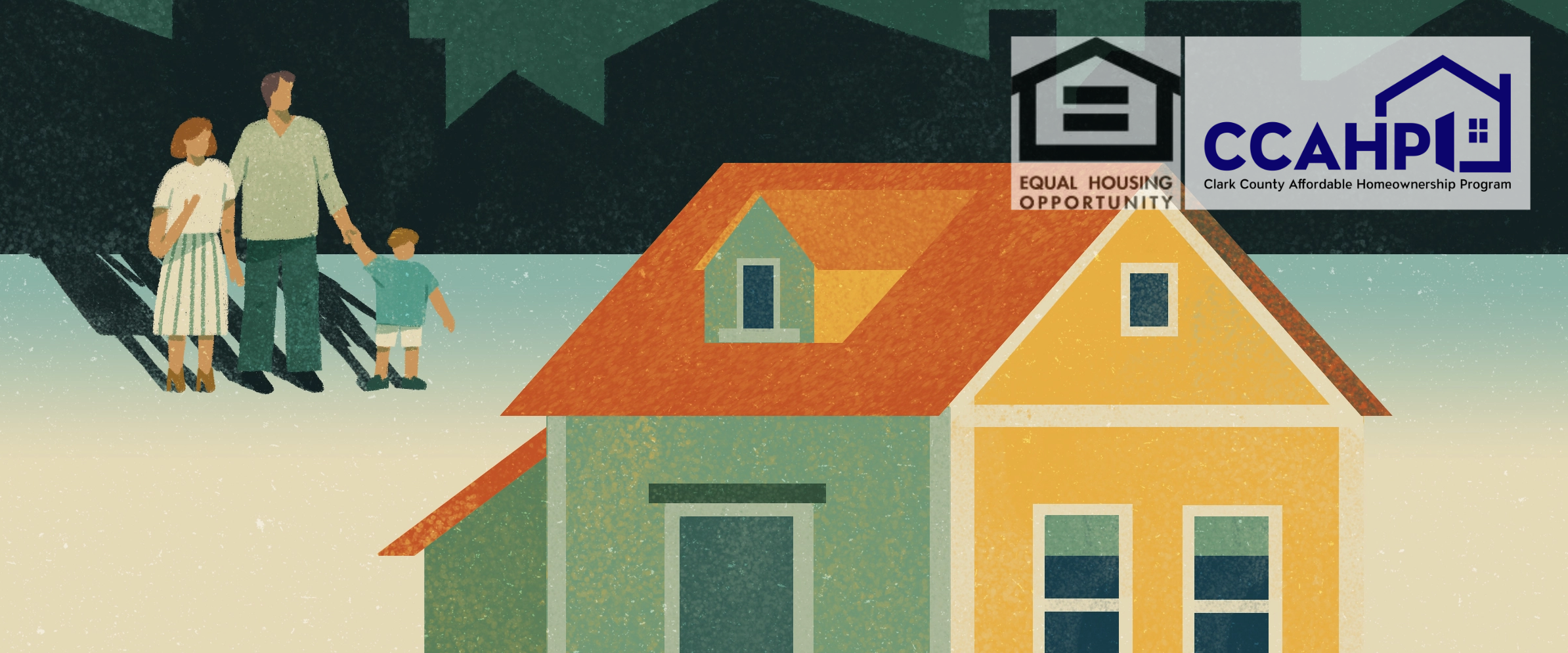 Clark County Affordable Homeownership Program
Creating affordable homeownership opportunities in Clark County
Vancouver Housing Authority and the VHA nonprofit Vancouver Affordable Housing  partnered with Evergreen Habitat for Humanity and Proud Ground to create the Clark County Affordable Homeownership Program (CCAHP). This partnership formed to address the difficulties faced by first-time homebuyers entering the housing market — namely, the high median value of homes and the lack of affordably priced inventory available for households earning less than 80% of the area's median income.
The goal of CCAHP is to enter into agreements with residential builders to sell newly constructed homes to households receiving program assistance. We anticipate availability of homes during the first quarter of 2024.
Habitat and Proud Ground will offer homeownership preparation counseling with a goal of providing a path forward to secure a loan to purchase a home. Habitat and Proud Ground will also work with available down-payment assistance programs to improve the likelihood of success in becoming a homeowner. Services of CCAHP will be limited to households that earn below 80% of the area's median income and want to purchase in Clark County.

At present, CCAHP is establishing an interest list for households that want to be contacted when CCAHP services are available. It is anticipated that housing counseling services will become available late summer 2023 to prepare households for purchasing in 2024. If you are interested, please provide  contact information so we can inform you of  upcoming services to start your journey to becoming a homeowner. Please identify your interest in working with Habitat or Proud Ground. Both agencies utilize the same homeownership training and down-payment programs.
Use the links below to fill out an interest survey!
PLEASE NOTE: IF YOU HAVE ALREADY SIGNED UP THROUGH THIS WEBSITE, YOU DO NOT NEED TO SIGN UP AGAIN.
About Evergreen Habitat for Humanity
Evergreen Habitat for Humanity
is a nonprofit housing organization that offers permanently affordable homeownership opportunities in Clark County through a housing trust model for first-time homebuyers.. Habitat's vision is a world where everyone has a decent place to live.
Through a community land trust model, Proud Ground creates permanently affordable homeownership opportunities for first-time homebuyers in Oregon and Southwest Washington. The nonprofit's vision is a livable, equitable and economically viable community where every family has access to affordable homes in the community of their choice.
About Vancouver Housing Authority
Vancouver Housing Authority is a public agency providing housing opportunities in Clark County to people who experience barriers because of income, disability, or special needs. It is our goal to fulfill that mission in an environment which preserves personal dignity and in a manner which maintains the public trust.